Event Calendar
Ben Rosenblum Jazz Workshop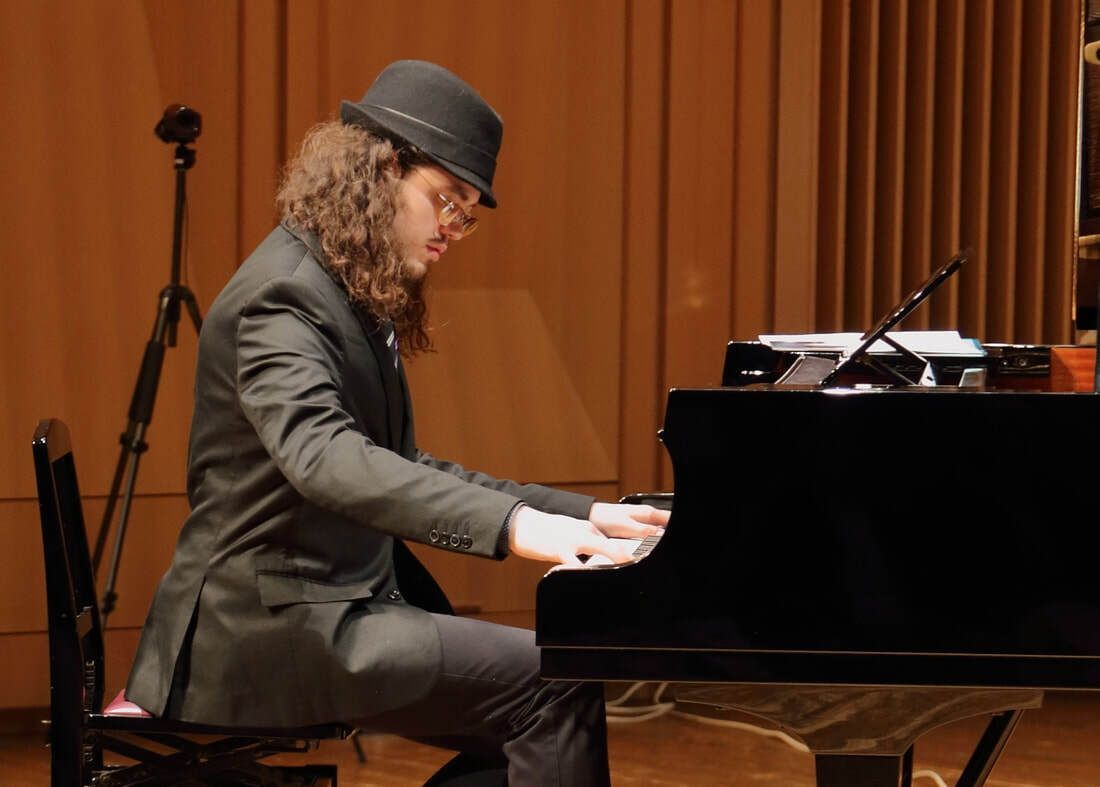 Ben Rosenblum Nebula Project
Jazz Workshop
The Pine Performance Center
Thursday, July 13
3:00 PM
FREE!
All ages and experience levels welcome. Call the ECA office to register before July 10th l 906.586.9974
Performing with students and commenting on ways to work on the skills involved with becoming a jazz musician is something we love to do.
Our workshops can be like a presentation, where we:
• Play a few tunes and talk about what we're doing
• Talk about how jazz and improvisation works
• Talk about how any tune can become a jazz tune
Or we can talk about things related to a career in music:
• What goes into being a working musician
• What skills are useful to learn
• How to develop professionally
This workshop is all about getting the students involved and engaged at whatever level they are at, whether they are new to jazz or somewhat experienced, and answering the questions that are most relevant to their experience.
Award-winning New York City jazz pianist and accordionist Ben Rosenblum has been described as "mature beyond his years," an "impressive talent" who "caresses [the music] with the reverence it merits".
Rosenblum recently released his third album, Kites and Strings, which is the first to feature him on both piano and accordion alongside his new sextet, the Nebula Project.
Ben Rosenblum Nebula Project is celebrating their February 2023 release, A Thousand Pebbles. Since the Nebula Project's first album release in 2020, Kites and Strings, The Nebula Project was voted runner-up for Best New Artist in JazzTimes' 2020 Readers' Poll, and the album received positive reviews from over twenty publications.
This unique sextet project features prominent global music influences, as well as the incorporation of the accordion into the jazz format.