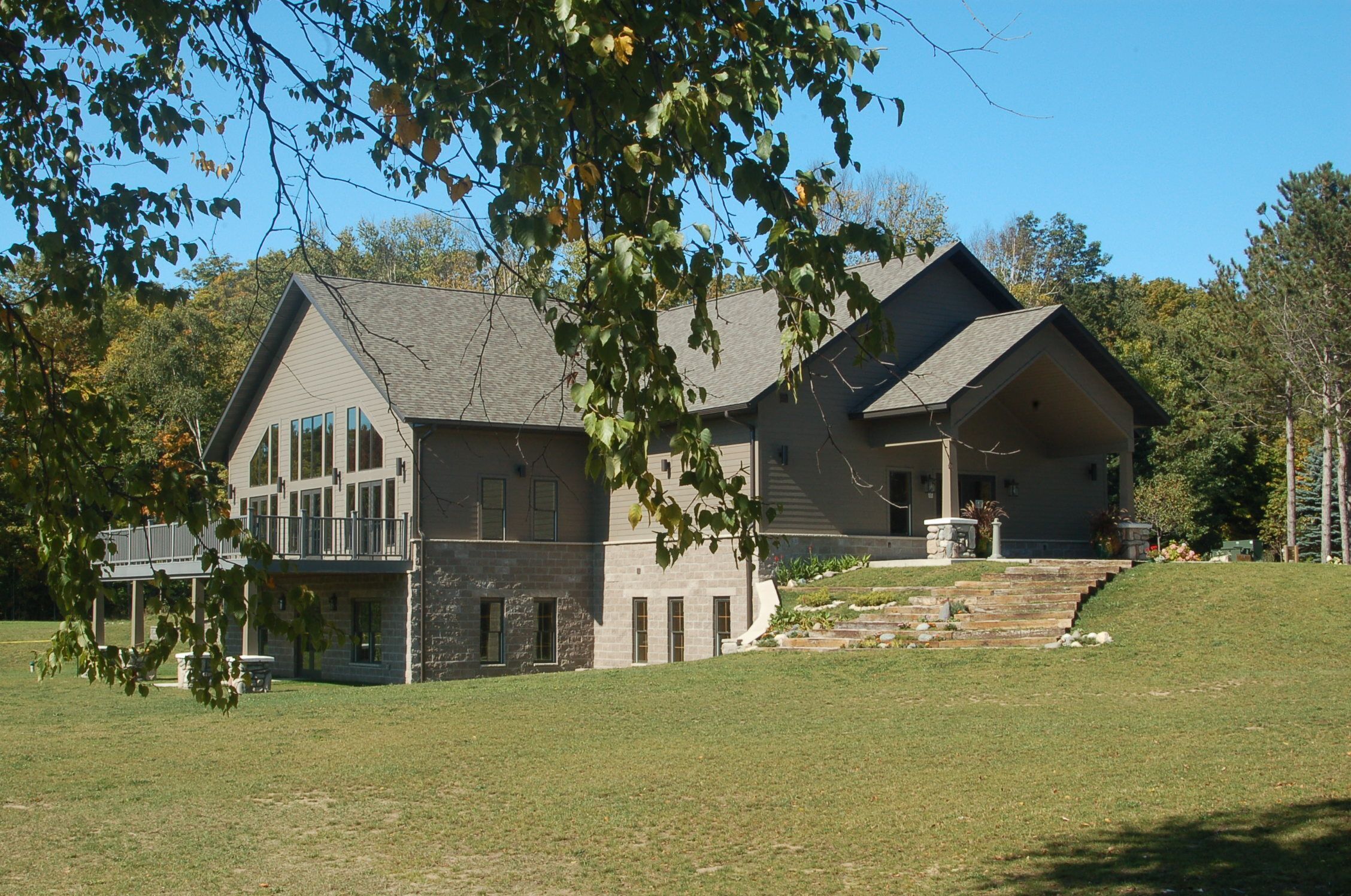 History
During the summer of 2002 Richard Erickson and Harlan Maurer met with community members and organizations and concluded there was a need to provide the community with additional educational, cultural and physical activity opportunities. For twenty-six years, through the cooperation of property owners Clarence & Velma Walsh, the Curtis community had the use of a forty acre parcel of land on the west end of Curtis. The "Walsh property" was identified as being a key in reaching this goal. The property was secured for the perpetual use of the residents of and visitors to Curtis. The funding for the property and Erickson Center was made possible through the generosity of Richard and Nancy Erickson.
The organization was originally founded as the Curtis Community Arts Council in 2002 and has since changed its name to the Erickson Center for the Arts. The band shelter/outdoor stage, nature trails and outdoor ice rink were built in 2004. Volunteers continued to work tirelessly to develop the organization's structure, revenue streams, programs and events over the next several years.
The grand opening for the Erickson Center which overlooks South Manistique Lake was held in June 2008. Phase 1 of the project included a beautiful large open facility, restrooms, storage areas and a kitchen.
In September 2011 a capital campaign was launched to fund Phase 2 of the Erickson Center project. The lower level of the Erickson Center, the Arts & Education Level, opened in June 2012. It provides classrooms for art and cultural education, gallery space to display the work of local artists, studio space for guest artists to create original art works and the administrative office. In addition, the Waterfront Gallery & Gifts is now open to allow local artists to sell their products.