Event Calendar
Visions between the Lakes Northern Exposure Artist Exhibit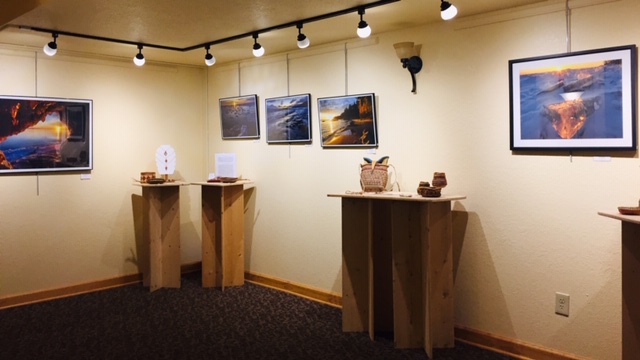 The "Visions between the Lakes" exhibit at the Erickson Center for the Arts' Waterfront Gallery offers works of art from two Northern Exposure Featured Artists, Karen Tembreull and Cameron Wilcox.
Cameron Wilcox is a hobby photographer working out of Marquette, MI. His photos have been featured by National Geographic, Pure Michigan, UP Travel, and Travel Marquette.
As a fiber artist focused in basketry, Karen's medium is derived primarily from her environment. She enjoys combining traditional basketry applications with other historical fibers, arts and metalworking techniques such as: piecework, lace making, and fabrication. Art has been a part of her life for as long as she can remember, and teaching classes is her primary focus today. Her work can be viewed on her Facebook page, Barks&Roots Basketry, @barks.n.roots, and Etsy - BarksnRoots. She is also represented by the Paige Wiard Gallery in Calumet, MI.
The exhibit will be on display through August 9th and is open to the public Monday-Friday during regular business hours