Event Calendar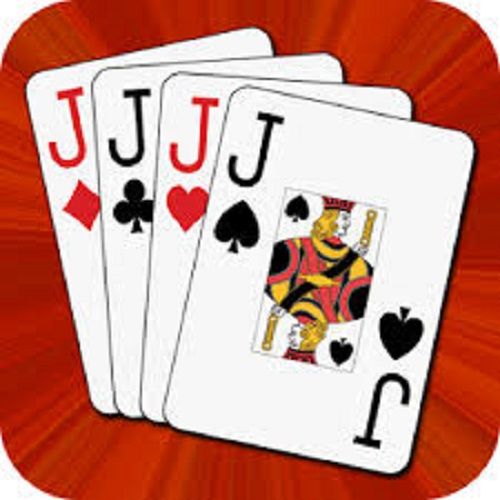 Let's play EUCHRE!
$2 Donation per person
Our friendly Euchre Nights will begin at 7:00 PM in the Performance Level of the ECA building. All skill levels are welcome to attend.
Each person will play as an individual.
Partners will be drawn randomly before each game. Player rotation will depend on the number of people in attendance each night.
**RULES**
"Stick the dealer" applies. Dealer must choose trump if everyone else declines.
A card laid is a card played. Once it leaves your fingers, it cannot be switched.
A player may order, assist, or pick up with anything (a natural trump is not required).
Please no table talk of any kind. ie no giving players any indication of what cards a player holds.
**POINTS**
1 point for 3 tricks, 2 points for 5 tricks
2 points for a Renege, 2 points for a Euchre
4 points for "loner", 2 points for Euchre on a "loner"
For Loners: 2 points for Euchre, 4 points for Renege
There will be no penalty for misdeal.
Feel free to bring your own beverages and snacks!
Call the ECA offcie for questions or more information 906.586.9974