Event Calendar
Christmas by Candlelight Concert featuring Violinist Paul Lundin and Pianist Robert Conway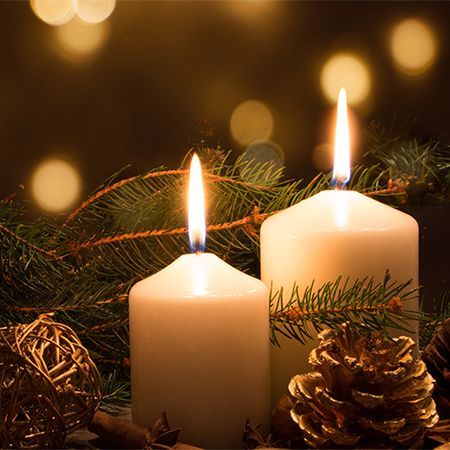 Master violinist Paul Lundin of the True North Quartet and pianist Robert Conway come together to bring you a candle lit Christmas concert at The Pine Performance Center.
Tickets $15 (plus processing) MyNorthTickets.com
Tickets at the door $20
Call 906.586.9974 for more information.
Business Sponsors:
Bedrock Data
Chamberlin's Ole Forest Inn
Curtis Service/Kozy's Resort
Saw-Wa-Quato Inn/Lakeshore Resort
First National Bank of St. Ignace
Nature's Kennel
Savings Insurance Agency, INC.
Paul Lundin is currently living in SE Michigan where he is a freelance violinist. He studied at the University of Iowa where he earned Bachelor and Masters Degrees in Violin Performance. Most recently while living in Wisconsin, he performed with the Milwaukee Ballet Orchestra, Waukesha, and Green Bay Symphonies and held the post of Concertmaster for the Racine Symphony from May of 2000 until 2008. Mr. Lundin is a native of Upper Michigan where continues a musical presence by being Director of Strings on the Bay, a professional chamber music series sponsored by Bay de Noc Community College in Escanaba, Michigan.
Robert Conway is an associate professor of piano at Wayne State University, where he is also the director of the piano area. Since 1989, he has performed regularly as orchestral keyboardist with the Detroit Symphony Orchestra and has been a soloist with them on several occasions. In 2013, he performed the solo piano part to Symphony No. 4 by Charles Ives in Carnegie Hall as part of the Detroit Symphony's presentation of the complete symphonies of Ives. He has served as a musical representative of the United States as an Artistic Ambassador of the United States Information Agency on a tour of South Asia and the Middle East in 1997, as well as acting as a Department of State Cultural Envoy to Jamaica in 2005 and Azerbaijan in 2008. As a soloist and chamber musician, he has appeared at numerous national and international festivals, performed concertos with many orchestras, collaborated with prestigious composers, given countless premieres and is featured on several recordings on numerous labels. In 2009, he performed as part of the American Romanian Festival in Timisoara and Sannicolau Mare, Romania. Conway received a bachelor's degree in piano performance from the New England Conservatory and master's and doctoral degrees in piano performance from the University of Michigan. His principal teachers were Theodore Lettvin, Rudolf Kolisch and Eugene Bossart.