Event Calendar
Cement Garden Art Workshop with Dan & Barbara Klocko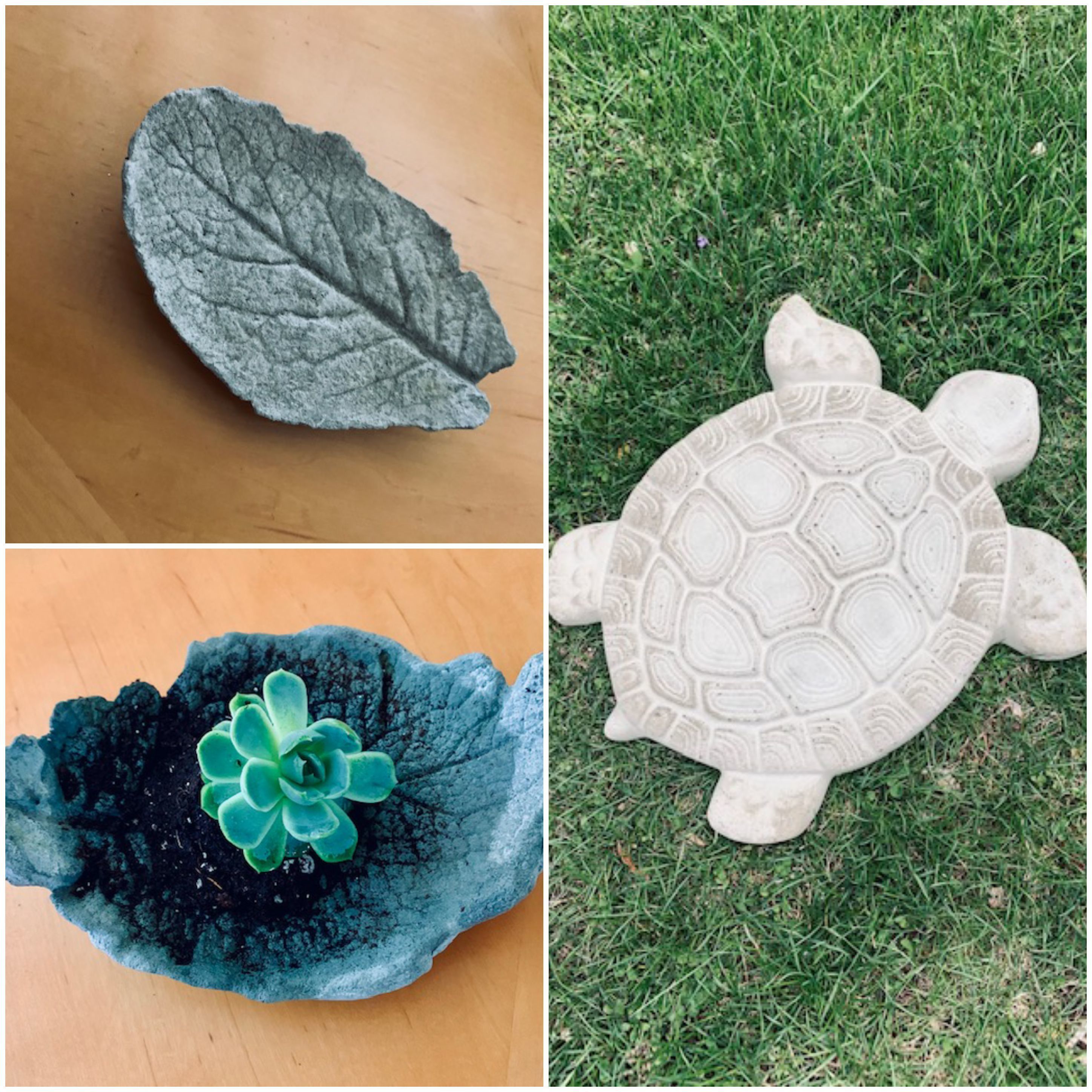 $125 for 5 days, supplies included. Students may purchase additional supplies from instructor during workshop. Call the ECA office to sign up 906 586.9974. Class fee is non refundable, and must be paid in full at time of sign up.
*Workshop will be held outside, weather permitting, and will be moved indoors during inclement weather.*
Make your very own GARDEN ART!
There's no limit to the concrete garden art you can create during this 5-day outdoor workshop!
Planters, stepping stones, sculpture, lamps, fountains...Here's your chance to put your creativity to work in the garden.
On Sunday afternoon we'll discuss techniques for working with concrete and make your plan for the week.You'll need to bring a notebook or sketchbook with you on Sunday along with any small hand tools you'd like to use. Even an old butter knife will work well.
Then to get the feel of the concrete...
Before you leave, you'll make one of these leaf bowls that you can use as a shallow planter, as a bird feeder, or simply as decor in your outdoor patio or garden.
-Dan & Barbara Klocko, instructors