Event Calendar
Black Note Graffiti with special guest Fyrbird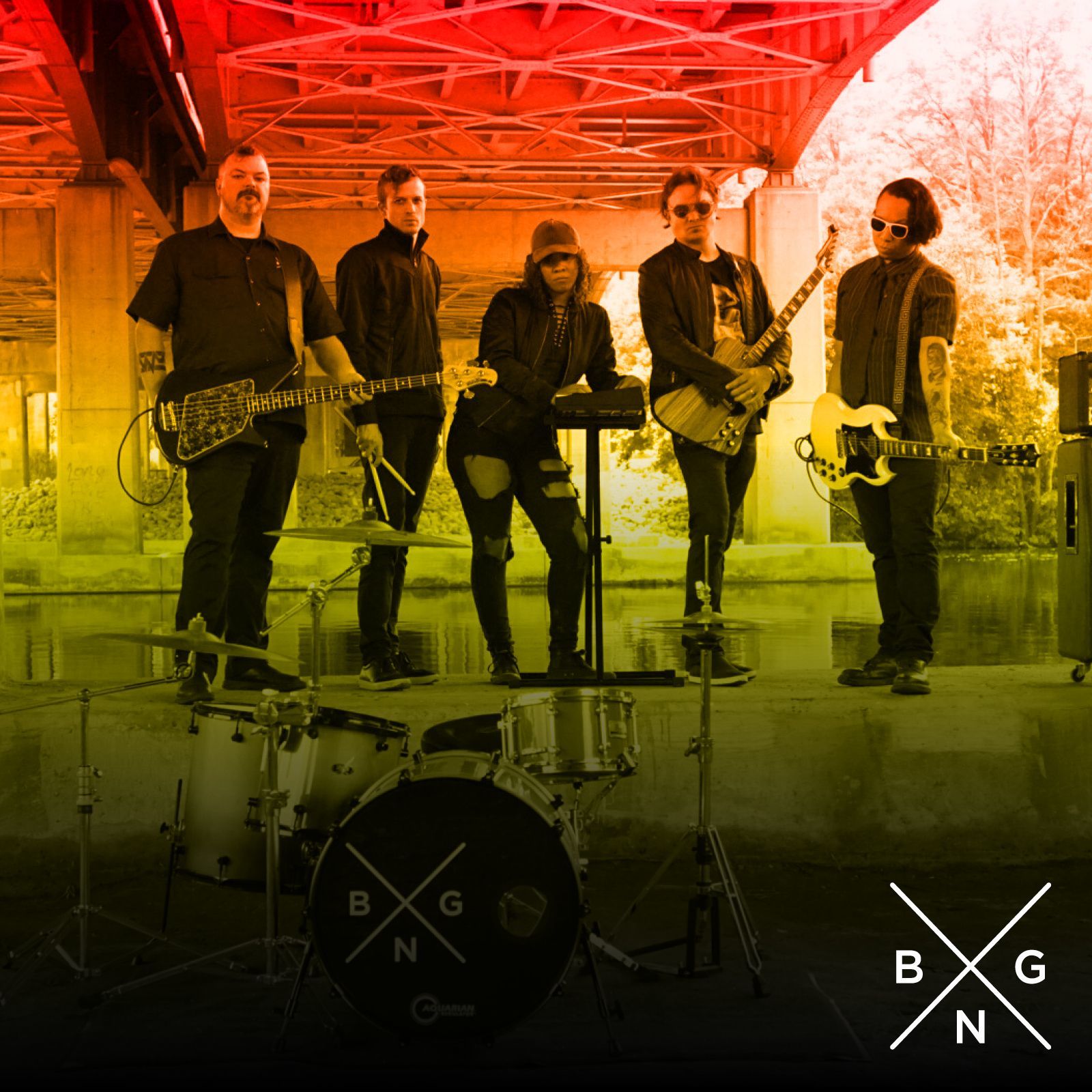 The Pine Performance Center presents Black Note Graffiti
with special guest Fyrbird
Friday, August 12
7 PM Doors @ 6:30 PM
Tickets $35 (plus processing) MyNorthTickets.com
Remaining tickets at the door-$40
With their infectious appeal, the Ann Arbor, MI. rock band Black Note Graffiti just dropped their new jam "Fallacy." The single is available on Spotify (https://bit.ly/FallacySpotify) and all streaming services. These prolific songwriters have not one, but TWO brand new EP's, Volume III Rise and Volume III Fall, coming out this summer!
Black Note Graffiti is Gabrielle Bryant (vocals/keys), Kris Keller (guitar/vocals), Kurt Keller (drums), Ricardo Ortiz (vocals/ guitar) and Adam Nine (bass).
The band just played WRIFEST in Detroit's own Pine Knob opening for MEGADETH and just opened for PUDDLE OF MUDD at Harpos in Detroit. Also recently played Pig & Whiskey Fest., Oscoda Rockfest Miles of Music in Wisconsin and more. Their latest single "Knights" is in rotation on commercial radio all over Michigan.
In the span of their career, these prolific songwriters have produced several albums, appeared on internationally distributed compilations and have been placed in national TV shows and films. This can be attributed to their infectious appeal and years of consistent touring from Hollywood to New York City. Now entering a new phase of their career Black Note Graffiti has released a new album, Volume 3.
Black Note Graffiti musicians have collaborated with three time grammy nominated producer Brad Gilderman. They have also collaborated with vocalist/producer, Vinn-E Dombroski, from the rock band Sponge, Chuck Alkazian at Pearl Studio (BNG Volume 3), and renowned producer, mixer, and engineer, Al Sutton, who has worked with artists such as Tom Petty, Kid Rock, Brian Wilson, Michael Jackson and Detroit Cobras. Black Note Graffiti fuses progressive metal with alternative rock for a sound that is the pulse of today's music.
FALLACY
https://www.youtube.com/watch?v=uVoj2z1tZ1A
WHITE RABBIT
https://www.youtube.com/watch?v=QUdOQ9EuC6s
KNIGHTS
https://www.youtube.com/watch?v=Hn7QhIfh-9M