Event Calendar
Acrylic Pour Class with Linda Paine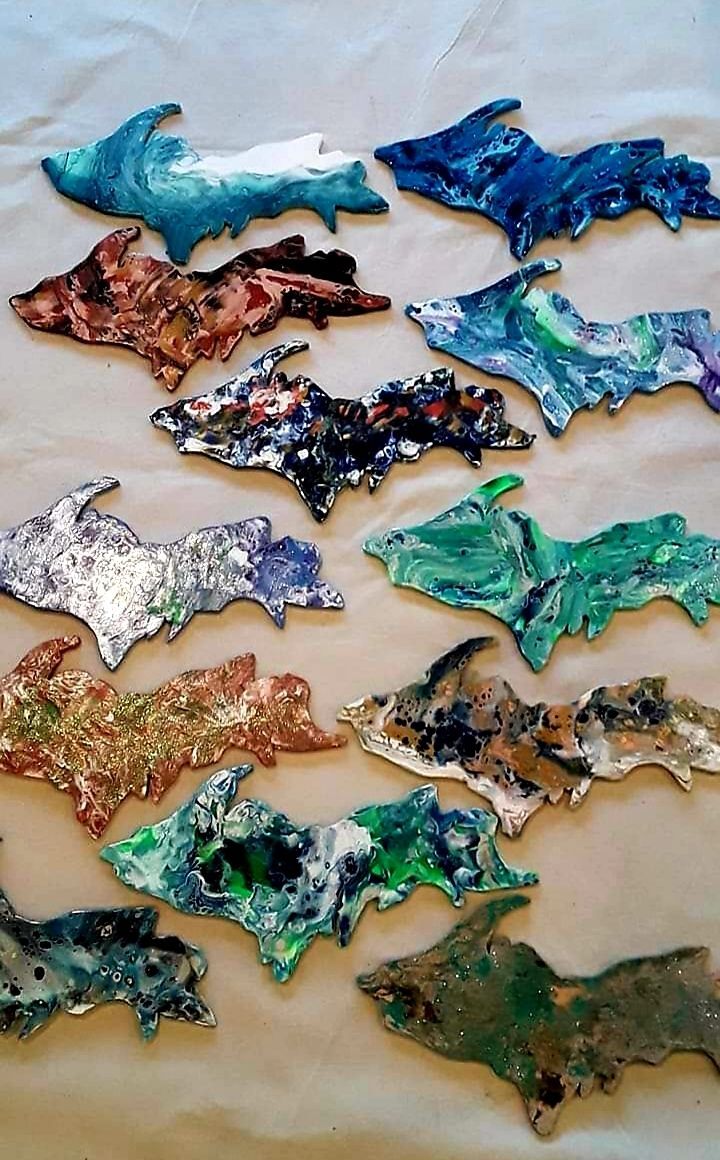 ~CLASS FILLED~
Acrylic Pour Class with Linda Paine
Saturday, March 11
3 PM-5 PM
Join Linda as she teaches the beautiful paint process known as acrylic pour on a 19 inch or 30 inch wooden
cut-out of the U.P., or a cut -out of your choice. Play with colors and make it one of a kind! Add resin to your art for a fabulous finish.
~19 inch Upper Peninsula or other WITHOUT RESIN-$35 l WITH RESIN-$45
~30 inch Upper Peninsula or other WITHOUT RESIN-$45 l WITH RESIN-$55
(Resin covered pieces will be picked up from the ECA 3-4 days after class.)
No experience needed! All supplies are included. Feel free to bring your own beverages. Light snacks will be provided.
Call the ECA office to register 906.586.9974 ~CHOICE OF CUT-OUT MUST BE SUBMITTED TO THE ECA OFFICE NO LATER THAN MARCH 6TH!~ Registration fee is due at the time of sign up, no exceptions. Fee is non-refundable.