Event Calendar
Curtis Heritage Cottage and Camp Weekend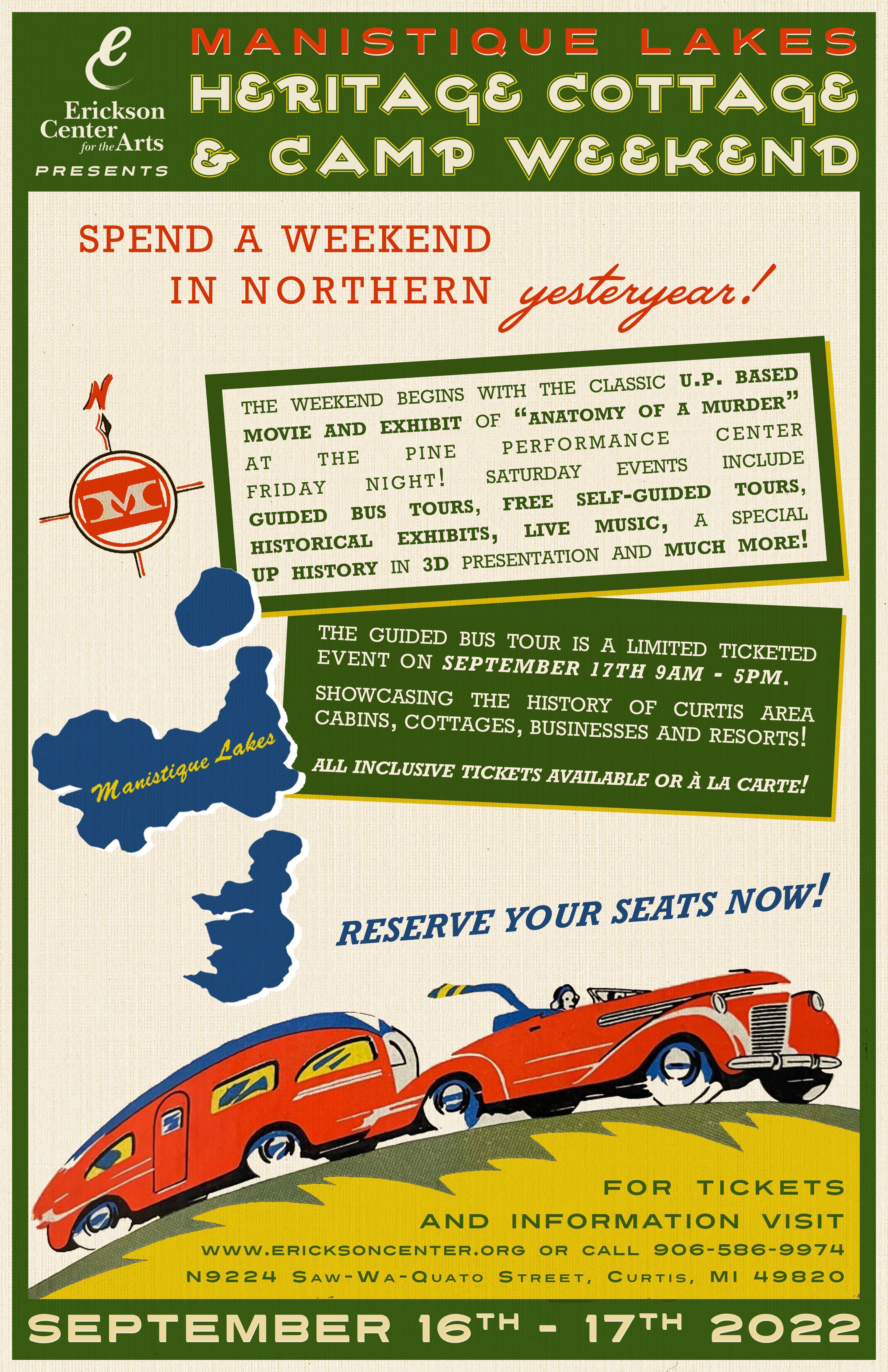 SPEND A WEEKEND IN NORTHERN YESTERYEAR!
This special weekend event begins with a Movie Night featuring the classic U.P. based movie and gallery exhibit "Anatomy of a Murder" at The Pine Performance Center Friday night at 7PM.
Saturday events include guided bus tours of historic Curtis area homes, businesses and resorts, free self-guided tours, a photography and memorabilia exhibit at the Center open to the public, live music, and a presentation of "The U.P. in 3-D" with Jack Deo at The Pine at 7PM.
The guided bus tour is a limited ticket event being held Saturday ONLY from 9AM-5PM. Your all- inclusive tour bus ticket includes entry for one to the movie Friday, and "The U.P. in 3-D" presentation Saturday.
Tickets may be purchased a la carte for both Movie Night and The U.P. in 3-D presentation with Jack Deo.
ALL TICKETS are available on MyNorthTickets.com. For more information call the ECA office 906.586.9974
Thank you to our generous business sponsors: Chamberlin's Ole Forest Inn, Sa Wa Quato Inn/Lakeshore Resort, Dewyse Construction, Seamless Rain Gutters by Dewyse Construction, Bedrock Data, Northern Wings Repair, Curtis Service/Kozy's Resort