Event Calendar
Encore! Music of the Stage, Screen and Radio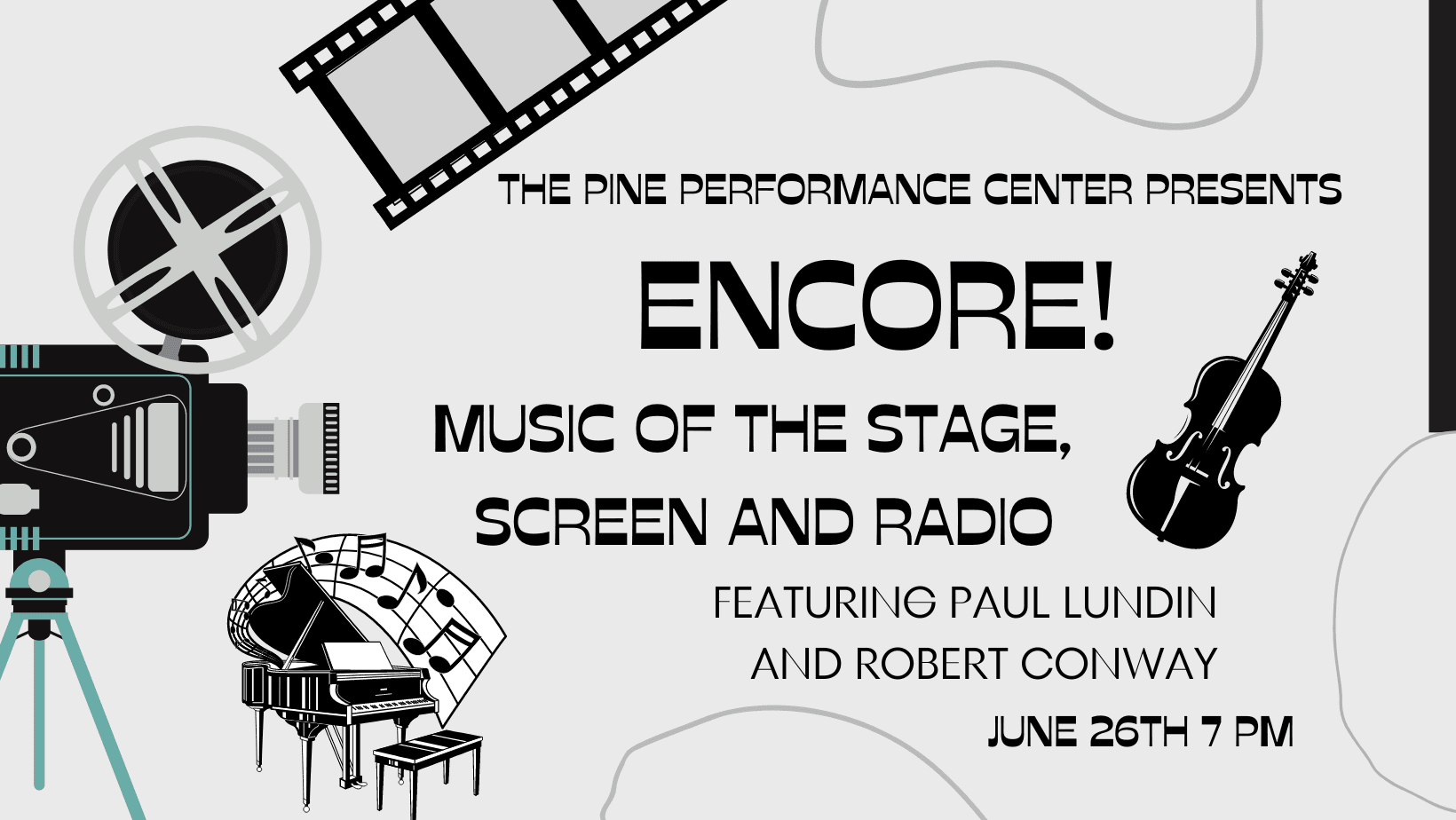 The Pine Performance Center presents
Encore! Music of the Stage, Screen and Radio
Monday, June 26th
7:00 PM
Tickets: $15 MyNorthTickets.com
The Pine Performance Center presents violinist Paul Lundin and pianist Robert Conway – for a concert entitled "Encore".
This ultra-entertaining program features light classical music, virtuoso works, and selections from Disney movies and even from that great Mackinac Island film "Somewhere in Time!" Much of this music Lundin used to perform at Escanaba's historic Ludington Hotel where he entertained in the summers 19845-1995.
Paul Lundin is a native of Escanaba and has bachelors and master's degrees from the University of Iowa. Currently he is a free-lance violinist in Southeast Michigan. He is no stranger to the Erickson Center where he has performed each year since 2010.
Robert Conway is an associate professor of piano at Wayne State University, where he is also the director of the piano area. Since 1989, he has performed regularly as orchestral keyboardist with the Detroit Symphony Orchestra and has been a soloist with them on several occasions.