Event Calendar
Quilts by Vides King Exhibit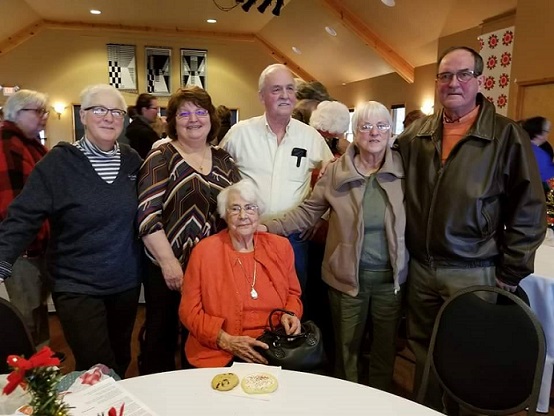 Vides King is 98 years young and has lived an amazing life. She has raised five children, filleted hundreds of fish caught by family members on boats out of Naubinway, managed a restaurant, motel, and King's Market, been a successful deer hunter, mastered gardening, canned the produce, and chopped wood.
She has also found time to quilt. All by hand, every stitch. Though she is almost totally blind, she quilts by feel every day. She says, "I give every grandchild a quilt when they graduate and each of my five children gets a quilt on their twenty-fifth wedding anniversary."
In December, Vides, surrounded by family members and friends, was honored at the Erickson Center for the Arts during the Cookies and Carols program. Vides stood when she was introduced and the audience honored her with a grand round of applause. At that time four of her quilts were displayed prominently in the performance room.
Beginning April 16th, an impressive selection of Vides's quilts will be on exhibit in the Waterfront Gallery at the Erickson Center titled; "Quilts by Vides King" The exhibit will run from April 16 to May 18th during regular business hours, and is free and open to the public.