Clay Mug Class with Tina Doorn Session #2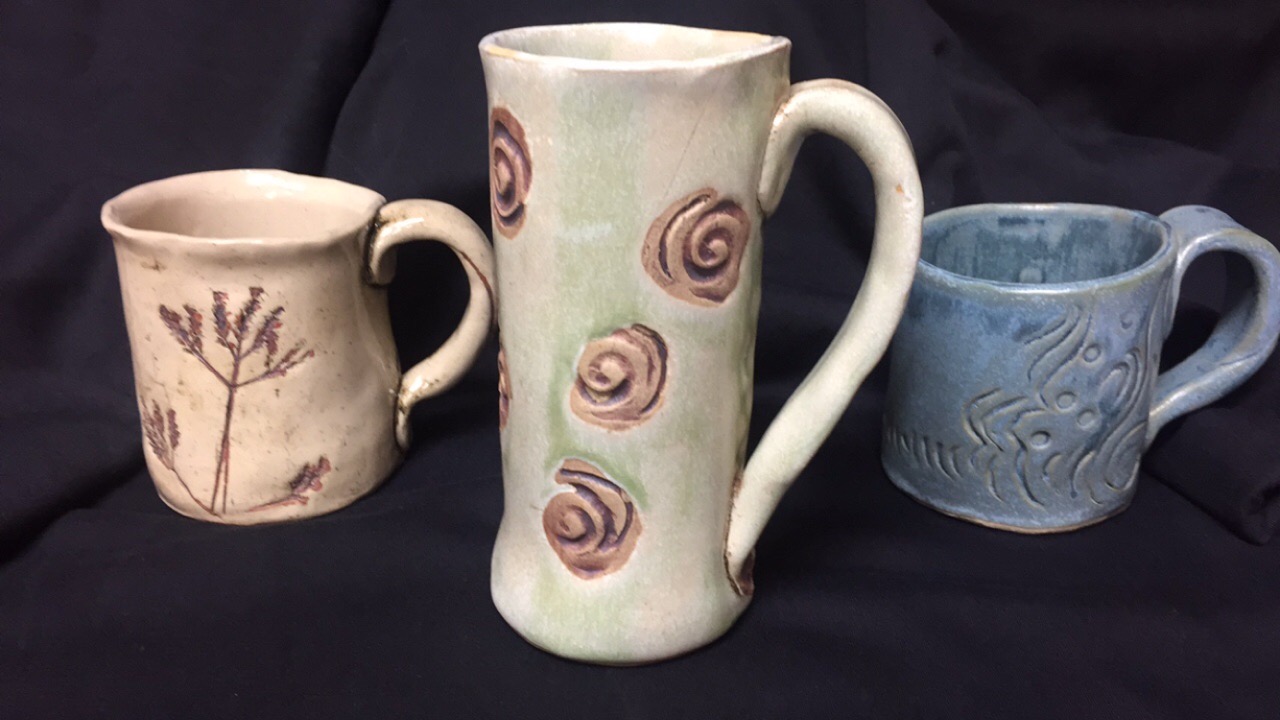 This class will be held in two sessions, 3 hours each. Saturday, September 29 and Sunday, October 7. Both sessions will be held at Tina Doorn Pottery Studio W17929 Long Point Rd, Curtis
$60 per person. All materials and firings included in cost. Call the Erickson Center office to sign up. 906.586.9974. Class size is limited.
Easily master the basics of hand building with clay with artist Tina Doorn. Various techniques for making functional mugs including altering and texturing extruded cylinders, attaching a bottom and making a handle will be explored as well as glazing techniques using high fired stoneware glazes. Students will create one or two of their own uniquely designed mugs that they can take home and use for drinking their favorite beverage.
The completed mugs will be displayed at the Erickson Center for a short time, after which the students may come and pick them up.
The class is open to adults who are interested in working with clay. No prior experience in clay is necessary.
About the instructor: Tina Doorn is a potter in Curtis who owns her own working pottery studio and gallery located on Long Point Rd. Tina has been working with clay for over 20 years. Her work can be seen at the Erickson Center Gallery, Lake Effect Gallery in Manistique, and UP Scale Art in Munising.