Event Calendar
"Visions Between the Lakes" Gallery Exhibit Northern Exposure Featured Artists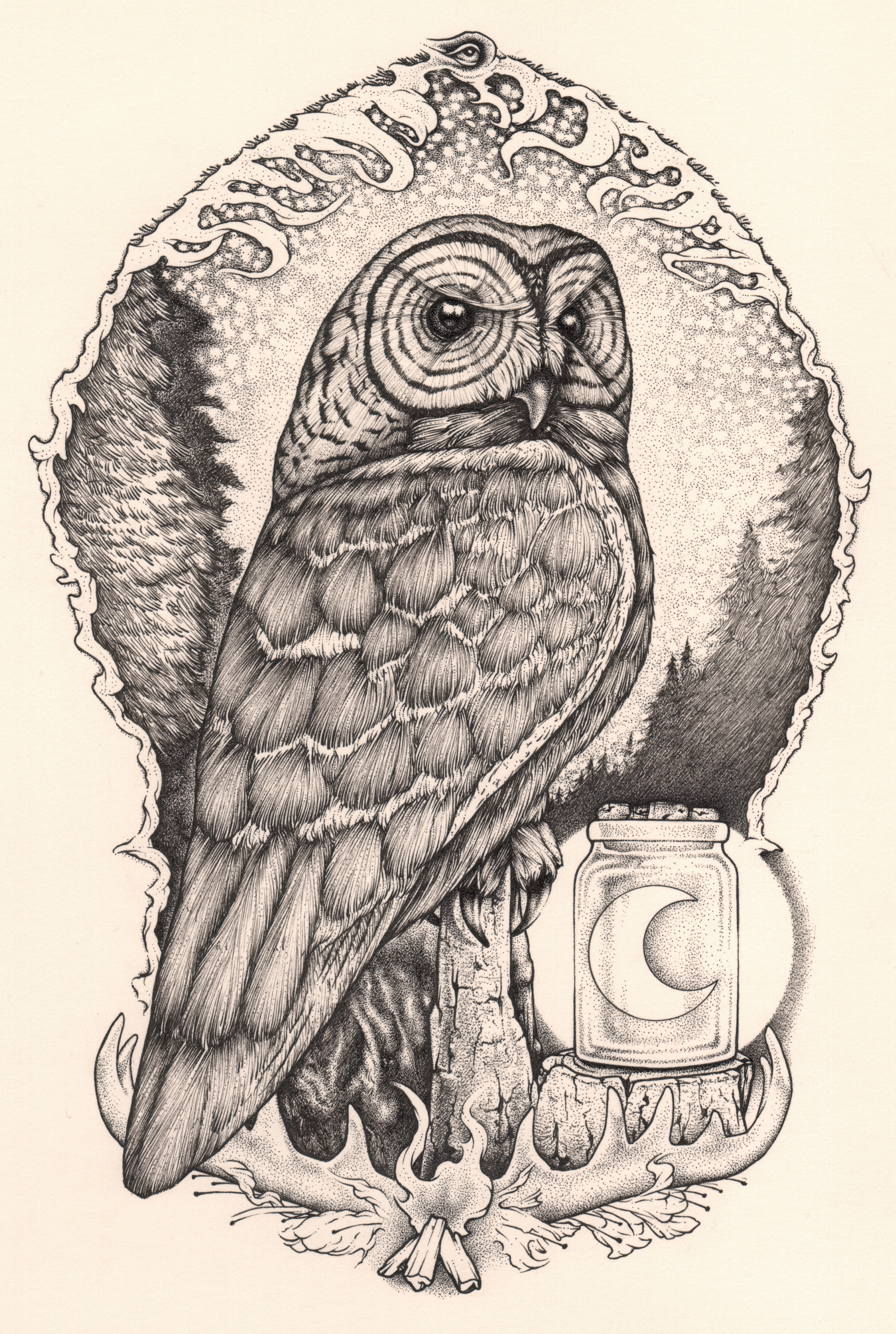 The "Visions between the Lakes" exhibit at the Erickson Center for the Arts Waterfront Gallery offers works of art from three Northern Exposure Featured Artists: Stella Larkin, Joann Shelby, and Jason Limberg. See a variety of different mediums and art pieces skillfully crafted by the three talented U.P. artists. The exhibit will be on display June 4th through Labor Day and is open to the public Monday-Friday during regular business hours.
Stella Larkin's training in the arts at Northern Michigan University started her on her artistic journey 37 years ago. She began with fibers: suspended sculptures of latch-hooked burlap adorned with found objects. Her frequent exposure to the richly textured regalia of indigenous tribal art left an indelible impression, a consistent thread woven into the aesthetic of Stella's art to present day. Her most recent work explores the medium of metal in the form of bottle caps.
Jason Limburg always has had a deep fascination with the forest and its inhabitants. He creates in a way that comes naturally, through drawing, primarily in pen & ink. Much of his passion lies in translating the intricate details and subtleties of the environment, alongside the surreal elements of his imagination. With an empathetic eye, he strives to reveal the spirit and essence of the animals he draws.
Joann Shelby was an art major at Michigan State University, where her studies focused on fine art and clothing design. She worked in an art gallery and sold her art in fairs. Joann uses many mediums, depending on the results she wants, and most recently is working with reclaimed clothing and alcohol ink art. As a full time artist, she doesn't try to make photographic representation; rather she tries to convey a feeling she gets from a scene.